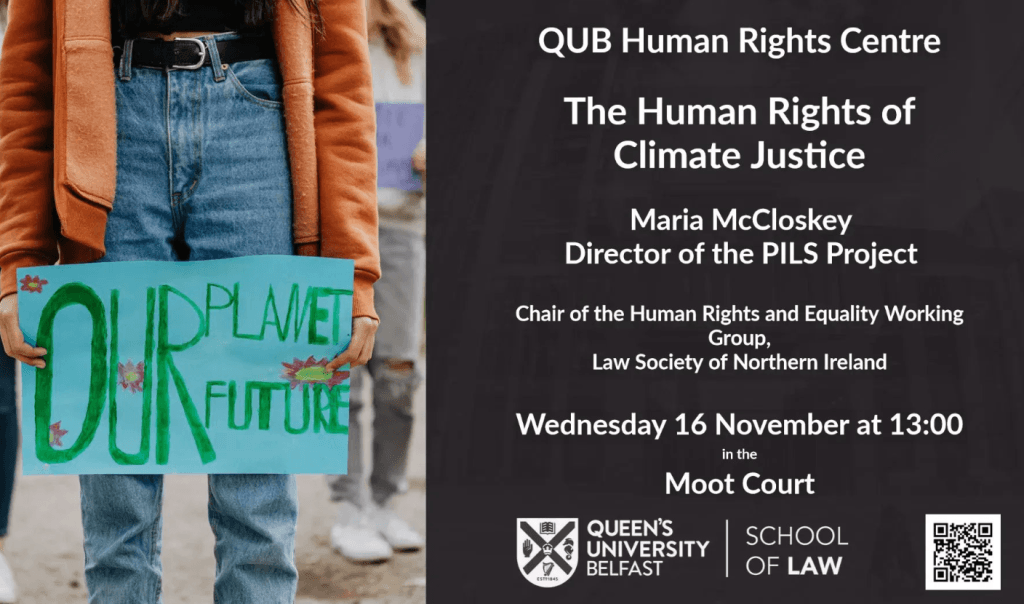 Seminar: The Human Rights of Climate Justice
Event Date(s):
November 16, 2022
|
Time:
1:00pm - 4:00pm
Event Type:
Hybrid (mix of both)
Event Venue:
QUB School of Law
Organised by the Queen's University Human Rights Centre, the Seminar Series welcomes a range of academics, lawyers and NGO practitioners to QUB's campus.
---
The Human Rights of Climate Justice seminar will be delivered by Maria McCloskey (Director of The PILS Project and Chair of the Human Rights and Equality Working Group, Law Society of Northern Ireland).
This session will consider the current situation, in terms of legal recognition and protection of environmental rights. It will provide an overview of how strategic litigation is being used in this area. We will also discuss how public interest work can be undertaken in Northern Ireland to combine local activism with legal tools for change.