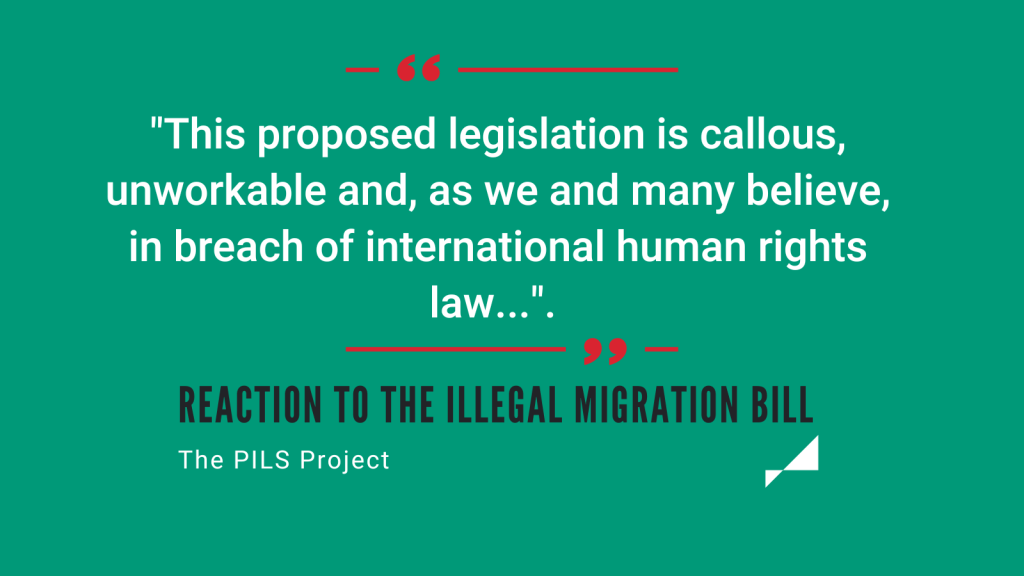 The PILS Project's reaction to the Illegal Migration Bill
'Stop the Boats'? It is time to 'Stop Suella's Bill'.
---
This proposed legislation is callous, unworkable and, as we and many believe, in breach of international human rights law.
It will not create an effective immigration or asylum system; it seems to have been designed to drive a wedge between communities by demonising people who have travelled to the UK in search of international protection.
Imagine the government was talking about your son, your mother, your friends in this inhumane way?
PILS are calling on MPs to stand up for international law, human rights and to create an asylum process that is fit for purpose.