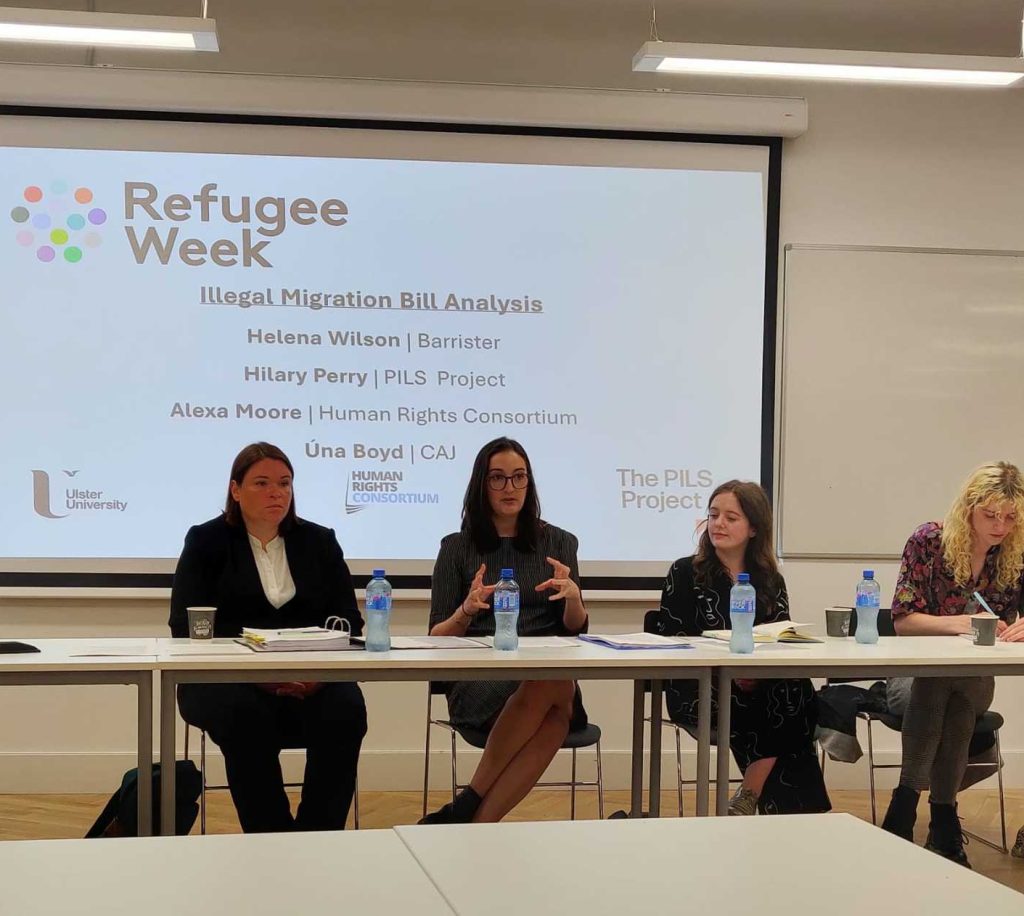 United against the 'Illegal Bill' in Refugee Week 2023
On 23 June 2023, Ulster University's Transitional Justice Institute hosted a hybrid event to mark the 25th anniversary of #RefugeeWeek.
---
The Human Rights Consortium, The PILS Project and our civil society colleagues, both in the room and online, were united in opposition to the so-called Illegal Migration Bill's contents.
Everyone can see this bill for what it truly is: a strategic attempt to dismantle the Human Rights Act's protections, piece by piece.
As part of the event's opening panel, our Membership Coordinator Hilary Perry reminded NGOs in the room of PILS' support services. These are available to our members free of charge and can strengthen our collective resistance to this immoral, unworkable and illegal.