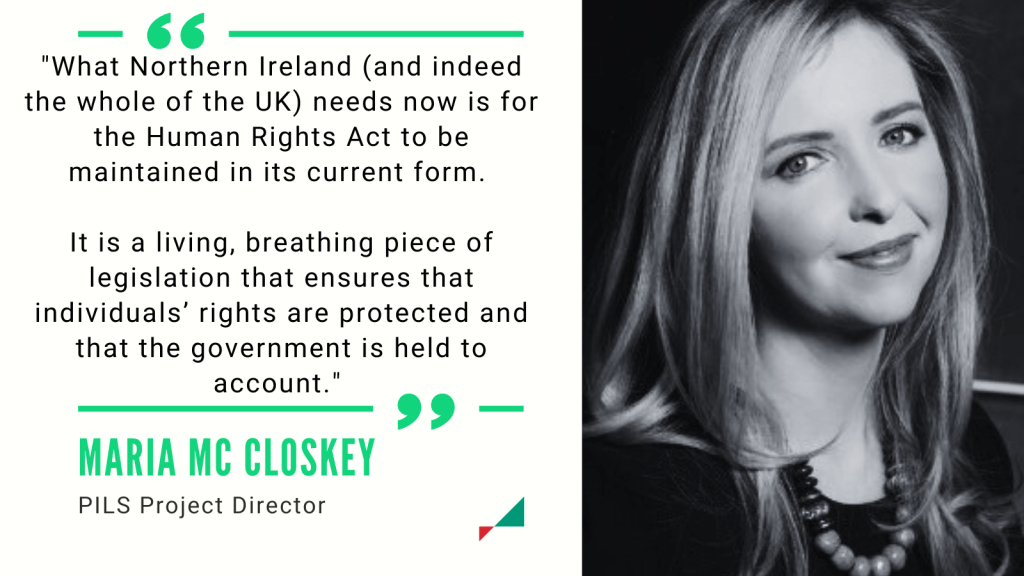 PILS responds to the Human Rights Act Reform consultation (2022)
When this consultation was first published on 14 December 2021, just days after celebratory events were held to mark International Human Rights Day, The PILS Project opened the Ministry of Justice's command paper with trepidation.
In essence, the consultation document generally frames The Human Rights Act 1998 (HRA) as a defective piece of legislation in need of repair. Many of the suggestions contained in the consultation's command paper will limit access to the protections currently offered by the HRA.
Regretfully, even the format of the consultation document itself appears designed to impede genuine engagement from a diverse audience.
Also, when this consultation is viewed alongside concurrent government proposals likely to restrict our ability to hold public bodies accountable through judicial review, or deal with the legacy of the Troubles via a statute of limitations, PILS and many of our member organisations in Northern Ireland are concerned.
As an organisation that believes in the universality of human rights, one that was founded to empower human rights organisations to hold public bodies to account on equality issues, and break down barriers that prevent people accessing justice, PILS has concerns about many of the proposals put forward in this consultation.
Our submission will outline the reasons for that in detail.