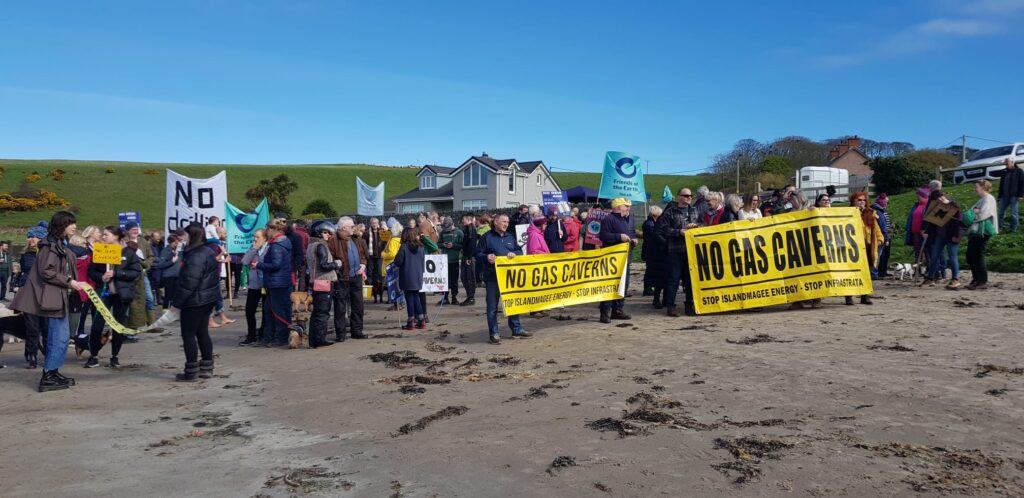 Local community, backed by PILS, challenges environmentally destructive development
No Gas Caverns and Friends of the Earth Northern Ireland start their battle against a hugely damaging fossil fuel development at the High Court in Belfast today (Tuesday 2 May).
---
Supported by The PILS Project, the RSPB, Ulster Wildlife, Wild Justice, Uplift and Law for Change, the local community is opposing the decision to allow seven gas caverns (each the size of a sky scraper) to be built under the sea bed in Larne Lough.
No Gas Caverns and Friends of the Earth NI argue that former Department of Agriculture, Environment and Rural Affairs [DAERA] minister, Edwin Poots, breached the Ministerial Code and that this significant, controversial and cross-cutting decision should not have been taken alone by a single minister.
The court hearing is scheduled to last four days.  Follow @SIslandmageenrg and @foe_ni on Twitter for the latest updates.
Read No Gas Caverns/FoE NI's latest press release here.