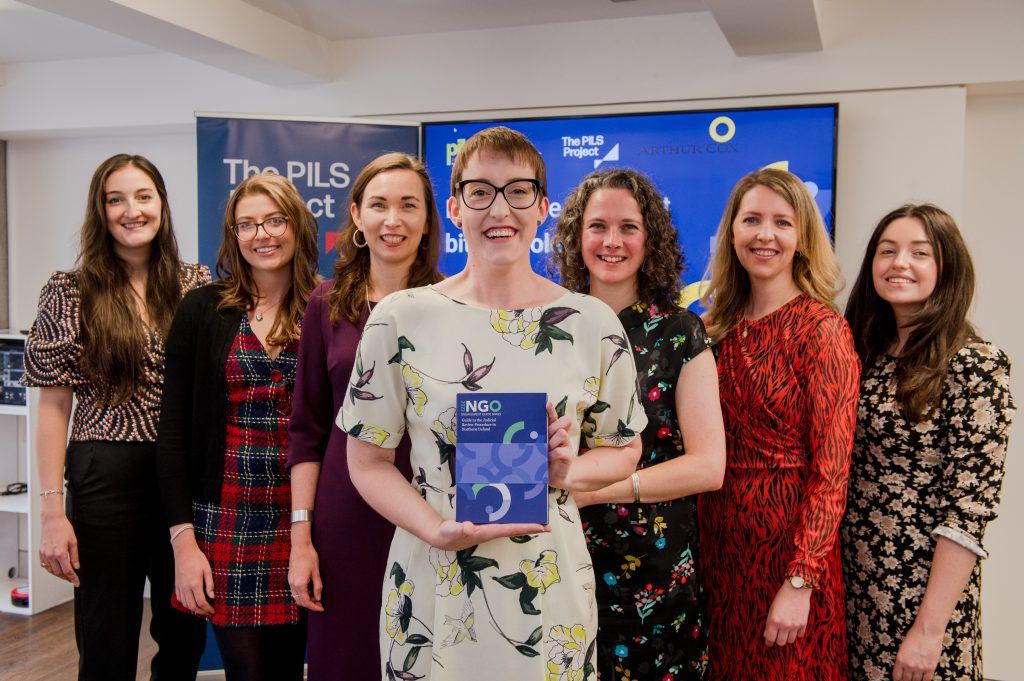 The #NGOLegalGuides Belfast launch
Published:
September 22, 2022
There were stacks of shiny new guides, buzzing conversations (and plenty of scones and jam).
---
Two hours at The MAC flew by on 21 September as a community of human rights activists, local solicitors and barristers, and a cross-border pro bono team came together for the Belfast edition of the #NGOLegalGuides launch.
The official unveiling of the cross-border NGO Engagement Guides series might be over. But as the PILS and Arthur Cox NI teams mentioned yesterday at The MAC, this pro bono collaboration is just a starting point.
We want to support local human rights organisations to lift the detail off the pages of the legal information guides and use it to boost their daily work to create positive change.
So, now that the guides have been published, what can PILS member organisations do next?
We encourage everyone to Think – Talk – Tell
---
Think
The guides cover five diverse topics. They are all available to download from the PILS website, absolutely free of charge.
Over the next few days and weeks, take some time to browse the guides in more detail.
If you have a board meeting coming up, or perhaps a strategy day with your colleagues, maybe some of the legal tools in the guides could inspire some new ideas?
Talk
PILS want the guides to be part of your human rights toolkit, not a resource that just gathers dust on a shelf.
Share the link to the guides with your colleagues. (If you were at the launch in-person and picked up a physical copy, pass it on to someone else in the office.)
And then talk to PILS about your reaction to the guides. Our team are always happy to meet our NGO and solicitor members (online or face-to-face) to hear about the latest public interest developments at your organisation. Together, we can explore if any of our support services are a good fit for you.
Tell
We know that information guides can sometimes prompt new questions.
If your organisation wants more information, a training session on a specific guide topic, or even has suggestions for a whole new guide, PILS and Arthur Cox want to know.
Congrats to all involved. A much needed and I'm sure hugely well received set of guides #probono

— Eithne Lynch (@Lynchei) September 21, 2022