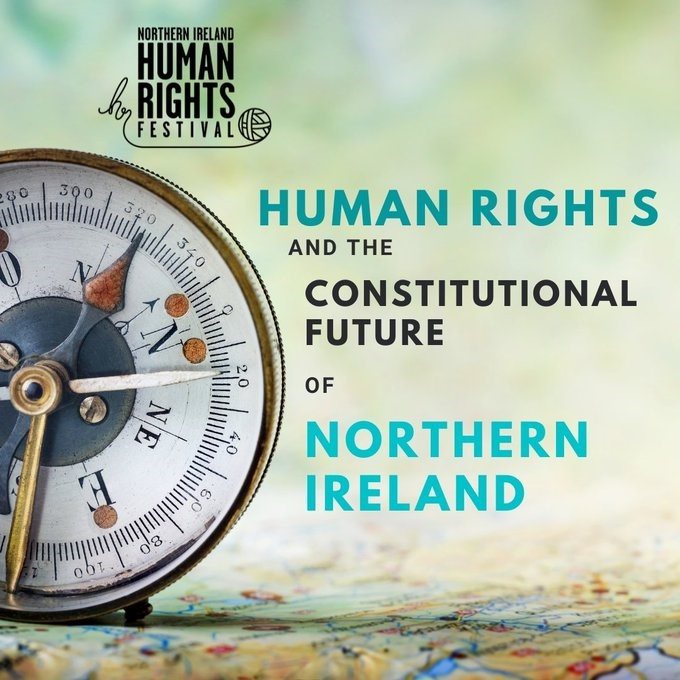 Human Rights and the Constitutional Future of Northern Ireland
Event Date(s):
December 8, 2022
|
Time:
10.00 - 12.30
This online event is organised as part of the Northern Ireland Human Rights Festival 2022.
---
The Belfast Good Friday Agreement has provided the framework for over two decades of relative peace in this region. Human rights activists point to the Agreement's emphasis on human rights and equality as one reason for this success.
However, the Agreement also enshrines the possibility of constitutional change – Northern Ireland to leave the United Kingdom and join a united Ireland – if there is majority support in referendums held in the North and South. Moreover, human rights protections have been under significant threat in recent years within the United Kingdom.
In a future where the protection of human rights is uncertain, it is certain that Northern Ireland will opt for one of the two possible constitutional futures. For human rights activists, it is therefore important that we debate how human rights would be protected in both of these eventualities and that we propose policies which give an equivalent level of protection whichever occurs.
This online event, organised by the NI Human Rights Partnership as part of the Northern Ireland Human Rights Festival 2022, will discuss the role that human rights should play in conversations about Northern Ireland's constitutional future.
The Human Rights Partnership* believes that human rights experts have an important contribution to make in establishing common ground. Our approach is that either of these constitutional futures is possible and that, in principle at least, human rights can be equally protected in either constitutional dispensation.
*Human Rights Partnership – CAJ, Human Rights Consortium, PPR & PILS
---
Agenda and Speakers
Session 1
The state of human rights as part of the Union – Daniel Holder, CAJ
The future potential in the UK – Professor Aoife O'Donoghue (QUB)
Session 2
How human rights could be protected in a United Ireland – Professor Brice Dickson (QUB)
The future potential in a united Ireland – Doireann Ansbro, Irish Council for Civil Liberties (ICCL)
Session 3
Discussion Panel – Chair: Professor Colin Harvey plus the other speakers